RECENT PUBLICATIONS AND REPRINTS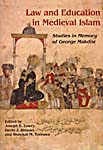 Law and education in medieval Islam: Studies in memory of George Makdisi
edited by Joseph Lowry, Devin Stewart and Shawkat M. Toorawa
This volume, focusing on legal education and its place in classical and medieval Islamic civilisation, comprises eight articles written in honour of Professor George Makdisi (1925-2002), seven of them by his former students at the University of Pennsylvania (William Granara, Sherman Jackson, Gary Leiser, Joseph Lowry, Christopher Melchert, Devin Stewart, and Shawkat Toorawa). One article is by George Makdisi's friend and Islamicist colleague Bernard Weiss, and the Preface by George Makdisi's friend and colleague at the University of Pennsylvania, the European medievalist Edward Peters.
George Makdisi was one of the great scholars of Islamic law, theology and education, as well as a historian of Islam's institutions and practices of learning. He taught at the University of Michigan from 1953-59, at Harvard University from 1959-73, and at the University of Pennsylvania from 1973 until his retirement in 1990. In 1993 he received the Giorgio Della Vida Award for Excellence in Islamic Studies. c.180 pp (The E J W Gibb Memorial Trust 2004)
CONTENTS
Preface: The Trail and Scent of Learning (Ed Peters)
Colleges of Law and the Institutions of Medieval Sunni Islam (Joseph Lowry, Devin Stewart and Shawkat Toorawa)
Nomos kai Paideia: A Bibliography of George Makdisi's Publications (Shawkat Toorawa)
Discipline and Duty in a Medieval Muslim Elementary School: Ibn Hajar al-Haytami's Taqrir al-Maqal (Sherman Jackson)
The Etiquette of Learning in the Early Islamic Study Circle (Christopher Melchert)
Islamic Education and the Transmission of Knowledge in Muslim Sicily (William Granara)
A Portrayal of 'Abd al-Latif al-Baghdadi's Education and Instruction (Shawkat Toorawa)
The Madrasah and the Islamization of Anatolia before the Ottomans (Gary Leiser)
The Doctorate of Islamic Law in Mamluk Egypt and Syria (Devin Stewart)
The Reception of Shafi'i's Concept of Amr and Nahy in the Thought of his Student al-Muzani (Joseph Lowry)
Medieval Islamic Legal Education as Reflected in the Works of Sayg al-Din al-Amidi (Bernard Weiss)
Hardback 2004. 0 906094 51 8. £18 / $30
---
Islamic Reflections, Arabic Musings Studies in Honour of Professor Alan Jones
by Drs Robert G. Hoyland and Philip F. Kennedy
This book celebrates the career of the distinguished Arabist, Professor Alan Jones and comprises a wide range of articls from leading experts in the field of Arabic and Islamic studies. Subjects explored include: pre-Islamic Arabic poetry, Muslim Arabic documents and inscriptions, Greek and Islamic science and Islamic literature and thought.
Dr Robert G. Hoyland, Leverhulme Research Fellow and Fellow of Pembroke College, Oxford; author of Seeing Islam as Others Saw It and Arabia and the Arabs.
Dr Philip F. Kennedy Associate Professor New York University; author of The Wine Song in Classical Arabic Poetry.
Hardback. 0 906094 50 X (cl). £45 / $80
CONTENTS
1. Auchterlonie, Paul, "Historians and the Arabic biographical dictionary: some new approaches"
2. Bleaney, Heather, "The Mu'allaqat in the West: a brief bibliographical survey"
3. Bray, Julia, "Verbs and voices"
4. Dutton, Yasin, "The Qur'an as a source of law: the case of zakat (alms-tax)"
5. Hillenbrand, Carole, "Some reflections on the use of the Qur'an in monumental inscriptions in Syria and Palestine in the twelfth and thirteenth centuries"
6. Hoyland, Robert G., "Theomnestus of Magnesia, Hunayn ibn Ishaq, and the beginnings of Islamic veterinary science"
7. Jamil, Nadia, "Playing for time: maysir-gambling in early Arabic poetry"
8. Johns, Jeremy, "The boys from Mezziouso: Muslim jizya-payers in Christian Sicily"
9. Kennedy, Philip F., "The metonymy of recognition in early Isma'ili memoir: the case of Ibn Hawshab Mansur al-Yaman"
10. Kharusi, Kahlan al-, "An overview of Ibadi tafsir"
11. Kilpatrick, Hilary, "On the difficulty of knowing mediaeval Arab authors: the case of Abu l-Faraj and pseudo-Isfahani"
12. Montgomery, James E., "Of models and amenuenses: the remarks on the Qasida in Ibn Qutayba's Kitab al-Shi'r wa-l-Shu'ara'"
13. Ostle, Robin, "Mahfuz's urban battlegrounds"
14. Porter, Venetia, "Inscriptions of Companions of the Prophet in the Merv oasis"
15. Wasserstein, David, "Ghirbib ibn 'Abd Allah al-Thaqafi and the beginnings of linguistic and ethnic accommodation to Arab Islam in al-Andalus"
---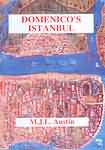 Domenico's Istanbul
Translated with Introduction and Commentary by Michael J.L. Austin, edited by Geoffrey Lewis
Domenico was the name taken by a rabbi and doctor from Safed in Palestine on his conversion to Catholicism in 1593. For some ten years he served as Third Physician to Sultan Murad III. In 1611 he wrote, or more accurately dictated, his Relatione della gran Citta di Constantinopoli. This is not just a topographical description of the city but also an account of its inhabitants and the regulations governing their lives, of how the Sultan spent his time. of the principles and practice of Islam, and much more.
Michael Austin M.A., D.Phil., (1933­1992), studied Hebrew, Arabic and Turkish at Oxford before teaching in Istanbul for six years. He subsequently taught Turkish at the American University of Beirut before returning to Istanbul for a further four years. On his retirement from academic life he became an Anglican clergyman.
Geoffrey Lewis is Professor Emeritus of Turkish at Oxford University and a trustee of the Gibb Memorial Trust.
Published March 2001. (English text) 188pp A5 cl 0 906094 36 4 (2001) £26 / $60
CONTENTS

Introduction
Chapters 1 - 5
Commentary
Appendix I The S. George Manuscript
Appendix II The Plagiarists
Appendix III Additional Sources
Index

SOME COMMENTS BY REVIEWERS
"Domenico's account will be of interest to a wide audience. It is a useful cultural document from an understudied period of Ottoman history. It will appeal not only to students of Ottoman history, but those who study the broader Mediterranean world and patterns of cultural exchange. It will be a pleasure to read for anyone who loves Istanbul and wants to know more about its history." American Association of Teachers of Turkic Languages

"Domenico's Istanbul and the rest is a hugely enjoyable commentary by the late Michael Austin - the sort of inspired monologue a great expert might give his fellows towards the end of a pleasant outing on the Bosphorus. Among many other things, he uses Domenico to demonstrate how little we may ever actually know about life in the imperial harem." Cornucopia

"Overall, their book is perhaps the most useful version to date of a European-language work on the Ottoman Empire." Islam and Christian-Muslim Relations 2002

---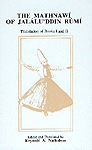 A Famous Sufi Text - The Mathnawi of Jalalu'ddin Rumi
Edited, with critical notes, translation and commentary by Reynold A. Nicholson
Mawlana Jalal al-Din Rumi's great poem, the Mathnawi is one of the best known and most influential works of Muslim mysticism. Nicholson's critical edition is based on the oldest known manuscripts, including the earliest, dated 1278 and preserved in the Mevlana Museum at Konya. It remains the standard text and is provided with diacritical marks to assist the student. The prose translation, similarly, is intended to be an exact and faithful guide to the Persian. The commentary, planned to be useful both for specialists and others, in addition to explaining numerous textual questions, traces Rumi's sources and cites many parallels to his ideas.
Reprint of the English Translations June 2001
Vol I Persian text (1925 repr.1985) 0 906094 24 0 £32 / $77
Vol II English translation (1926 repr. 2001) 0 906094 08 9 £14 / $33.50
Vol III Persian text (1929 repr.1985) 0 906094 25 9 £36.50 / $87.50
Vol IV English translation (1930 repr. 2001) 0 906094 09 7 £14 / $33.50
Vol V Persian text (1933 repr.1971) 0 7189 0205 X £36.50 / $87.50
Vol VI English translation (1934 repr. 2001) 0 906094 10 0 £14 / $33.50
Vol VII Critical notes & commentary on Bks 1 & 2 (1937 repr.1985) 0 906094 15 1 £32 / $77
Vol VIII Critical notes & commentary on Bks 3, 4, 5 & 6 Indexes (1940 repr.1971) 0 7189 0206 8 £32 / $77
All books are cloth editions. (Published 1925-1940) (NS4)
SETS
Vols I, III, V complete Persian Text 0 906094 26 7 Three vols set £99 / $237
Vols II, IV, VI complete English Translation 0 906094 27 5 Three vols set £37.50 / $87
SET Vols VII & VIII complete Critical Notes and Commentary 0 906094 28 3 Two vols set £60 / $144