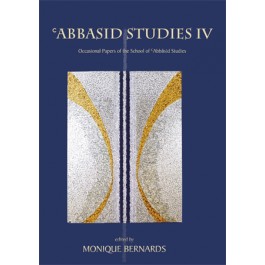 Editor: Monique Bernards
Year: 2013
ISBN: 9780906094983
Language: English
352p; Hardback 
Table of Contents
1. A Mosaic of ʿAbbāsid Studies (Monique Bernards)
2. Of Mummies, Poets, and Water Nymphs: Tracing the Codicological Limits of Ibn Khurradādhbih's Geography (Travis Zadeh)
3. Who Invited the Microcosm? (Emily Selove)
4. Tyrant Dreamers Face Abrahamite Interpreters: A Recurring Motif in al-Ṭabarī's History (Johan Weststeijn)
5. The Rhetoric of Gifts, Or When Objects Talk (Antonella Ghersetti)
6. A Grammarian's Life in His Own Voice: Autobiographical Fragments in Arabic Biographical Literature (Letizia Osti)
7. A Preliminary Study of al-Shāfiʿī's Ibṭāl al-Istiḥsān: Appearance, Reality, and Legal Interpretation (Joseph E. Lowry)
8. Abū Isḥāq al-Naẓẓām: The Ultimate Constituents of Nature Are Simple Properties and Rūḥ (David Bennett)
9. The Enigmatic Reign of al-Wāthiq (John P. Turner)
10. Ibn Qutayba and the Ahl Khurāsān: The Shuʿūbiyya Revisited (Ignacio Sánchez)
11. Al-Maʾmūn's Military Units and Their Commanders up to the End of the Siege of Baghdad (Amikam Elad)
Soon after their successful revolution in 750 AD, the Abbāsids supplanted the Umayyad dynasty, built the new city of Baghdad, Iraq which became the capital of the Islamic Empire. The civilization that the Abbāsids helped to create carried forth the torch of knowledge lit by ancient Greece, Rome, Byzantium, and Persia. Adding many of their own unique contributions, the Abbāsid dynasty left an indelible mark on the history of humankind.
This current selection of ʿAbbāsid Studies presents a colourful mosaic of new research into classical Arabic texts that sheds light on significant historical, political, cultural and religious aspects of the ʿAbbāsid era and provides insight into how the fundamentals of philology are shaped. Wonderful vistas of ancient dreams open up while ʿAbbāsid armies clatter and collide; images are conjured of murderous caliphs, foreign looking littérateurs and talking objects. We see a lively self portrait of a scholar struggling with the presentation of his own image and a Persian courtier on exploratory missions around the globe obtaining eyewitness testimony of the wonders of the world. We learn of magic pools, all-seeing mirrors, the kidnapping of a lute-playing shepherd; a Baghdadi party-pooper at an Isfahani social gathering monopolising all participants with an amazing speech until the narrator drunkenly passes out on the floor, and much more.
ʿAbbāsid Studies IV is the latest contribution to the new series of The Occasional Papers of the School of ʿAbbāsid Studies. The contributors to this book are David Bennett, Amikam Elad, Antonella Ghersetti, Joseph Lowry, Letizia Osti, Ignacio Sanchez, Emily Selove, John Turner, Johan Weststeijn, and Travis Zadeh.
Table of Contents
1. A Mosaic of ʿAbbāsid Studies (Monique Bernards)
2. Of Mummies, Poets, and Water Nymphs: Tracing the Codicological Limits of Ibn Khurradādhbih's Geography (Travis Zadeh)
3. Who Invited the Microcosm? (Emily Selove)
4. Tyrant Dreamers Face Abrahamite Interpreters: A Recurring Motif in al-Ṭabarī's History (Johan Weststeijn)
5. The Rhetoric of Gifts, Or When Objects Talk (Antonella Ghersetti)
6. A Grammarian's Life in His Own Voice: Autobiographical Fragments in Arabic Biographical Literature (Letizia Osti)
7. A Preliminary Study of al-Shāfiʿī's Ibṭāl al-Istiḥsān: Appearance, Reality, and Legal Interpretation (Joseph E. Lowry)
8. Abū Isḥāq al-Naẓẓām: The Ultimate Constituents of Nature Are Simple Properties and Rūḥ (David Bennett)
9. The Enigmatic Reign of al-Wāthiq (John P. Turner)
10. Ibn Qutayba and the Ahl Khurāsān: The Shuʿūbiyya Revisited (Ignacio Sánchez)
11. Al-Maʾmūn's Military Units and Their Commanders up to the End of the Siege of Baghdad (Amikam Elad)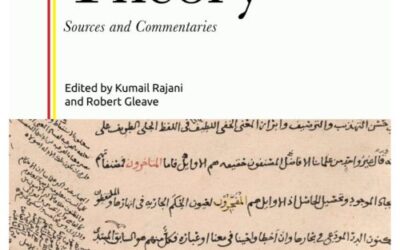 Kumail Rajani & Robert Gleave (editors)