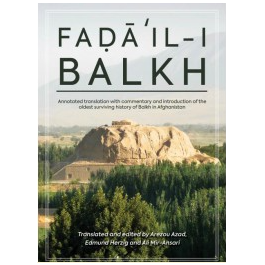 Authors; Arezou Azad; Edmund Herzig
Editor: Ali Mir-Ansari 
Year: 2021
ISBN: 9781913604004
Language: English
462p, 240 x W170 (mm)
This is a critical edition and translation of the medieval local history of Balkh, known as Faḍāʾil-i Balkh ("The Merits of Balkh"), which was completed in 610 Hijrī (1214 CE) in Arabic by Shaykh al-Islām Abū Bakr ʿAbd Allāh al-Wāʿiẓ and translated into Persian by ʿAbd Allāh al-Ḥusaynī in 676 Hijri (1278 CE). It is the Persian version which survives today and forms the source text for this book. Balkh is one of the most illustrious cities of the Islamicate East, and yet we know very little about life in the city during the first five centuries of Islam (8th-13th centuries CE). The Faḍāʾil-i Balkh, the oldest surviving local history of Balkh, changes that. The work is the sum of its parts, the first being a collection of accounts about the history of Balkh attributed largely to Muslim religious and legal scholars and their chains of transmission.
The second part consists of original descriptions of Balkh's economic, urban and cultural life. The researcher who wants to know about Balkh's topography will need to look elsewhere, since in part three, which forms the bulk of the book, we learn about Balkh's learned Islamic scholars. What makes the account fascinating is the up-close and personal account of each scholar, with intimate details not only of their intellectual ideas and milieu, but also of their personal circumstances, .e.g. their wives, children and servants, how they related to the landscape around them, the city and the region to which they belonged, as well as to the wider Islamicate world of caliphs and sultans.
The detailed commentary and introduction to this new publication gives remarkable and fascinating insights into the self-perception of one erudite man of Balkh. He has left us a social history of the medieval Islamicate East, and this new book brings it to life in ways an English-speaking audience has not yet seen.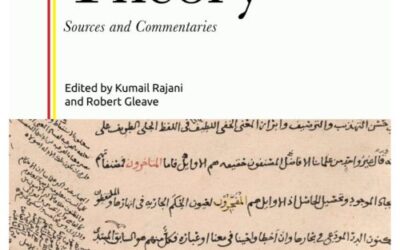 Kumail Rajani & Robert Gleave (editors)